A "Brand" New Discovery: How Covid's Quarantine Sent Shoppers In Search Of The Unknown
A "Brand" New Discovery: How Covid's Quarantine Sent Shoppers In Search Of The Unknown
Reach Team
-
June 21, 2021
In order to understand consumer buying behavior, it's important to understand how they make their decisions and the undercurrents that surround and influence their purchases..
But these days those purchase patterns and behaviors aren't necessarily predictive, and with the pandemic creating accelerated digital transformation on every front, merchants find their universe expanding at an equally rapid pace.
This retail revolution isn't only applicable to a few narrowly defined products or even industries, like the mask-makers or video-conference creators of the world, but a wide retail ecosystem, with an opportunity that is spreading throughout every industry, and touching every consumer around the world. Merchants that haven't embraced the evolution into online retail should start, and ensure they are able to provide a seamless online experience for their customers, wherever they are in the world!
We know that the pandemic accelerated the growth of ecommerce by a number of years, but it has also prompted consumers to go in search of something new and discover different brands and products that align with their values.
The New Normal
Consumer behavior started shifting during the global quarantine brought on by COVID-19 earlier this year. Forced to adapt to this new reality, and with necessities in short supply, people were forced to change their shopping habits in unexpected ways - from using store pickup for grocery shopping to making fewer store trips in general to "shopping at different stores than they were accustomed to before the outbreak".
This led to the beginning of fundamental changes to shopper behavior as we know it, and the desire to do things differently and broaden shopping horizons took hold.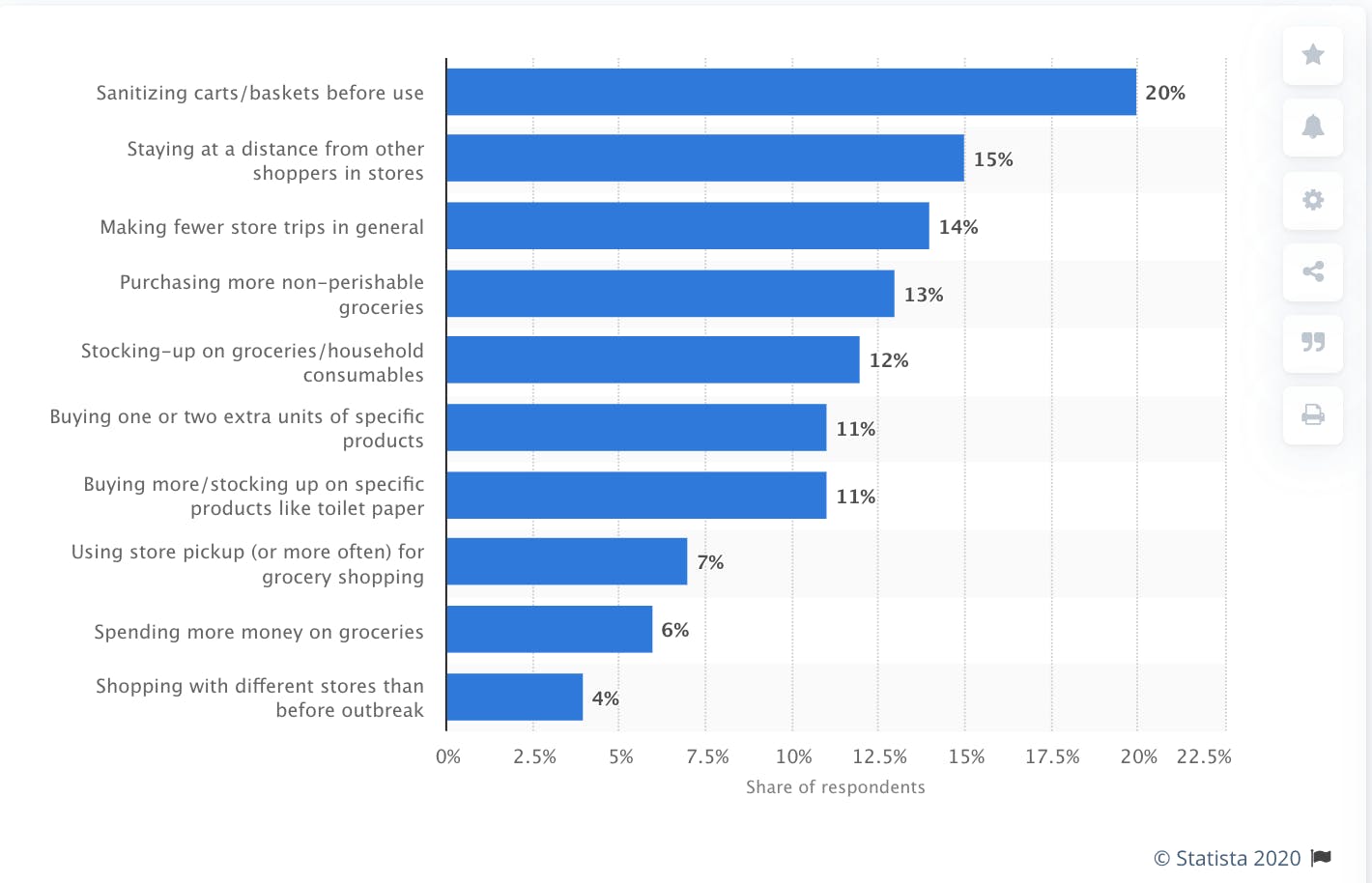 Over the year, that "search for something different" continued to grow. In fact, according to a recent survey, as of September of 2020 "[m]ore than half (51%) of US consumers purchased from a different brand than usual or a brand they had never heard of before."
With the holiday season upon us, it is expected that shoppers will continue to explore online (as it is really their only consistent outlet) and will continue to search for and buy from new retailers. In fact, according to Google's Retail Holiday Guide, "[t]his year, 69% of US shoppers plan to shop online for the holidays more than in previous years,* with more people going online to browse and buy for the very first time."
We've identified a few categories that are top of mind for consumers, including purchases with a purpose; sustainability as more than a passing trend; discovering new local businesses to love, and subscription boxes that fit every need.
We'll offer some intel around each below!
Purchases with Purpose
There are so many great causes out there to pursue, and consumers are eager to direct their dollars toward them. Partnering with non-profit organizations makes sense, but businesses also need to adapt their processes and be mindful of the environment, in an effort to protect the world we live in.
The purpose-driven shopper is willing to pay a little extra to support a good cause. Forbes found that holiday shoppers seeking practical and purpose-driven gifts can be broken out by age group, "44% of Gen Zers and 56% of Baby Boomers responded as such, while about 35% of both Millennials and Gen Xers expressed this commitment."
This doesn't mean these gifts are all-purpose and no pizazz, as the best gifts offer a good bit of both:

"This year, I've been looking for unique and meaningful gifts for birthdays and the upcoming holidays - I found purposejewelry.org, which supports women and girls who are escaping human trafficking." – Christina Kinney, COO at Reach
71% of consumers are searching for sustainable, do-good brands that align with their values, and play their part in bettering society, and making a lasting difference.
Sustainability as More Than a Passing Trend
Fast Fashion has been on the sustainability sector's radar in recent years, because of the negative impact the sector has on the environment due to the use of cheap, toxic textile dyes
During these past few months, with less immediate access to these items, consumers have adopted a more thoughtful approach to clothing and accessories, and are therefore much more cognizant of an item's origin.
"I initially came across American Giant not as a consumer, but as a student during my undergrad for a report on sustainable businesses. Fast fashion had taken over the world and American Giant stood out as a company dedicated to the old ways of making wardrobe staples that were meant to last. I've kept up with the San Francisco-based brand and have since become a very happy customer. As public sentiment shifts back towards the farm-to-table mentality, it's great to be able to support a company that is dedicated to preserving jobs in our communities while also promoting the ethical use of natural resources!" – Ryan Gobar, Sales Development Representative at Reach
"I was on the prowl for a new watch for my husband and discovered Original Grain. I thought that their design using hardwoods and stainless steel was very unique, and I love that their watches are manufactured using sustainable, reclaimed materials!" – Andrea Basson, Digital Marketing Manager at Reach
As consumers move away from fast fashion in search of more sustainable brands that focus on quality over quantity, Shopping locally and supporting small businesses has also become more attractive to buyers worldwide.
Discovering New Local Businesses to Love
Now more than ever, people are showing more support and discovering local businesses that not only meet their needs but do so in style!
"Since I now have a puppy, I realized my feet were always soaked from walking Domino in the rain. This is where I chanced upon Vessi shoes! Waterproof shoes to keep my feet dry and I didn't even know they were made locally here in Vancouver!" - Miguel Goquingco, Merchant Support Manager at Reach
So, why have 60% of small business owners reported losses if this is the case? Well, it's largely due to consumers not wanting to come into physical stores, and preferring to purchase from brands online – and oftentimes, that experience is a bit clunky and frustrating for the shopper!. Ensuring your ecommerce site offers a seamless checkout experience has never been more important and is no longer a nice-to-have for retailers, but a do-or-die reality.
Subscription Boxes for Every Need
Subscription boxes provide online retailers an amazing opportunity to connect with shoppers on a more personal level, by helping existing customers discover new products without having to pay for full-sized items, as well as encourage new customers to try your products and get to know your brand.
So, merchants that are offering meaningful subscription boxes are increasingly cleaning up:
"I love hot tea and I happened to see a Sipsby ad on Facebook. I checked out their page and saw that they were always adding new tea brands to their subscription box - I knew I had to try it! It was founded and is run by women, so that's awesome too!" – Melissa Pottenger, Strategic Partnerships/Vendor Management at Reach
To sum up, consumers are moving down a path of discovery, a discovery of new, sustainable, forward-thinking brands built with a purpose. This is the time for small to medium-sized retailers to go global, and introduce themselves to shoppers around the world!
Unsure of where to begin? Reach's team of cross-border business experts understand the global consumer, how they shop, and what you need to grow your business, and increase global sales.
Reach out for more information!