Fraud Patterns and Payment Processing Pitfalls in Latin America
Fraud Patterns and Payment Processing Pitfalls in Latin America
Pablo Torres
-
June 16, 2021
When a retailer is considering entering a new market, we always recommend a robust discovery process. Why? Well, the goal of discovery is to uncover various cultural indicators (like how people engage with one another, ecommerce trends, device usage, and much more), in an effort to understand the country as a whole and provide perspective on the local customer. By truly knowing the local customer, you can understand more about their appetite for cross-border offerings, how to price, and how to best present your brand to a new market and a new cohort of consumers.
In this article, we're going to talk about how people in Latin America buy, the concerns merchants have around fraud when entering LatAm, and some other important considerations for retailers thinking about expanding to this potential-filled market.
Beards Mean Business in Latin American Countries
We recently discovered an interesting and relevant bit of intel that all retailers seeking an entry point into Latin markets can benefit from: beards are all the rage in Brazil. Retailers that sell products like beard oils, beard brushes, and other related grooming items are cleaning up – literally! So, if it makes sense for your brand to offer these items, you'll attract a significant portion of the beard beautifying market.
But wait – it's not only beards, but also brand name retail that is doing well in Brazil. Luxury items like sports cars and brand name clothing are high on Brazilian consumers' wish lists. Retailers can stand out by being competitive with their pricing - so conducting the necessary competitive research is vital before you attempt to sell into this market.
In Latin American countries, staying competitive with local pricing is a do or die scenario. And a big part of that involves staying on top of cross-border conversion rates and minimizing (or completely eliminating) extra charges for these transactions that hit unexpecting customers and retailers, alike. International brands that can navigate these waters are doing extremely well in Latin America. Our recommendation? Understanding how cross-border transactions and those hidden fees add up, and how this affects conversion rates.
Conversion Rates Are Important to this Conversation
In the payments industry, approval rates in Latin markets are widely accepted to be on the lower side, with most processors reporting around a lackluster 60% success rate. Together with the number of orders that are flagged by merchants as fraudulent due to suspicious activity, this results in a very low rate of conversion for these retail businesses. This disappointing landscape result makes any retailer wonder… is the LatAm juice worth the squeeze?
Merchants struggle to find a payment processor that is not just aware of the trend of lower conversion rates in these countries, but is also actively working to improve conversion, lower fees, and provide a best-in-class experience for LatAm customers. Our recommendation? Ask a few key questions of your brand and your processing partners when you're entering the LatAm market:
Does this

payment processor provide local processing?
Is my customer going to be paying a reasonable exchange rate?
Is my customer going to be hit with bank fees after their purchase?
How does all of this affect my brand's pricing?
Conversion can help or hurt your bottom line, and it's important to understand the answers to these key questions before you enter into the region.
What about Alternative Payment Methods?
It's challenging to know how to proceed in Latin America, as this market offers amazing potential for valid sales, but creating a great payment experience is a huge hindrance for most merchants. Complicating matters, as noted in this 2018 AMI Report, "the unbanked population of Latin America is around 70%." And while this number is rapidly falling, it is important to keep in mind which channels and options merchants will need to offer to penetrate this market safely.
What kind of alternatives do you offer?
Which have the best acceptance rates?
What's recommended for my product mix?
What alternative methods offer the least amount of risk for my brand?
Offering alternative payment options on your site is linked to exponential success in this market. Boleto, OXXO, Servipag, PSE, and other existing options will widen your reach and increase those conversions.
More Key Questions
And what about your ecommerce platform? As mentioned, business is booming in Latin markets thanks to the explosive growth of internet users. According to Statista, "as of January 2020, Brazil had over 150 million internet users, which is more than Mexico and Argentina combined, the two ranking second and third respectively."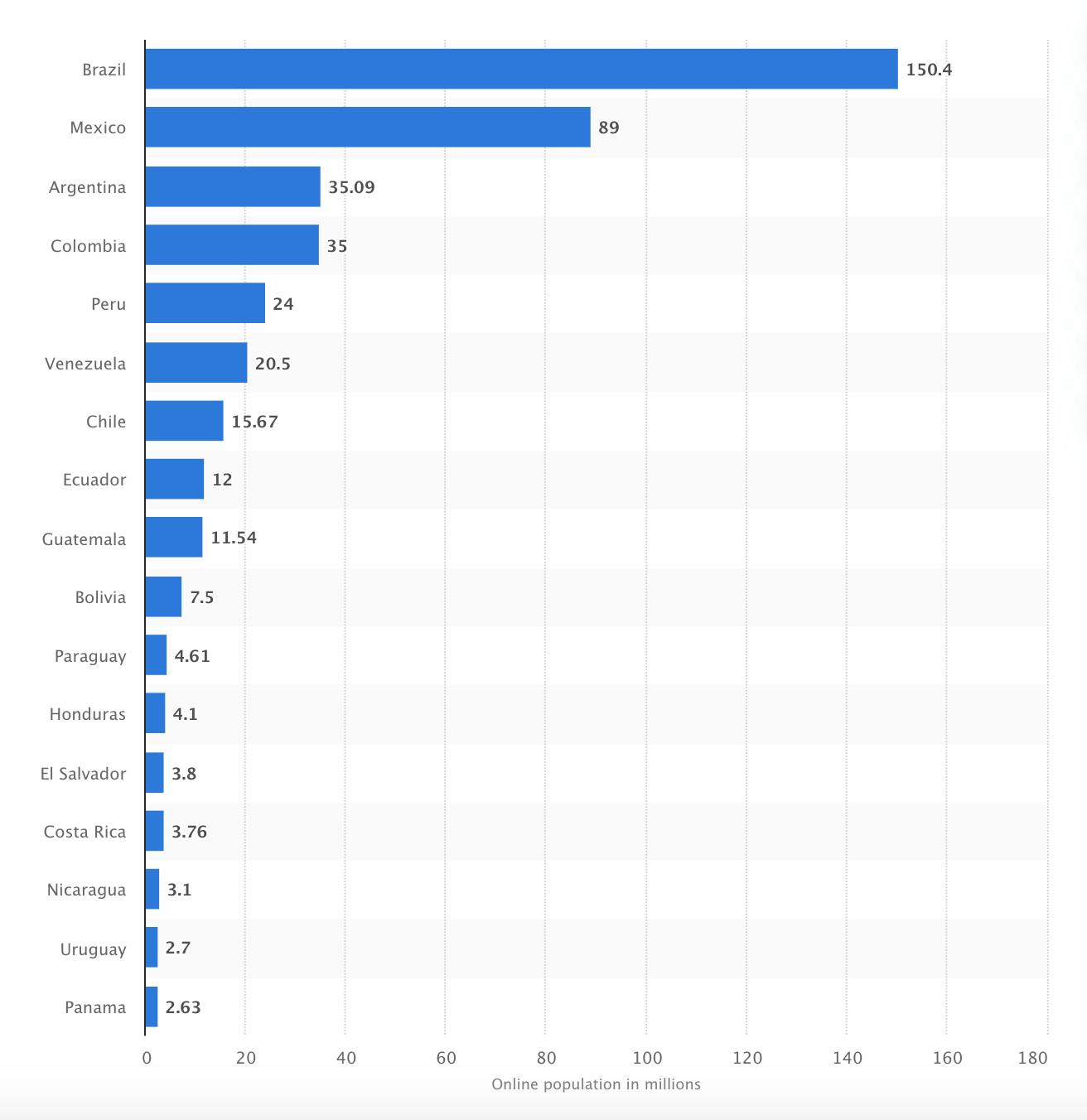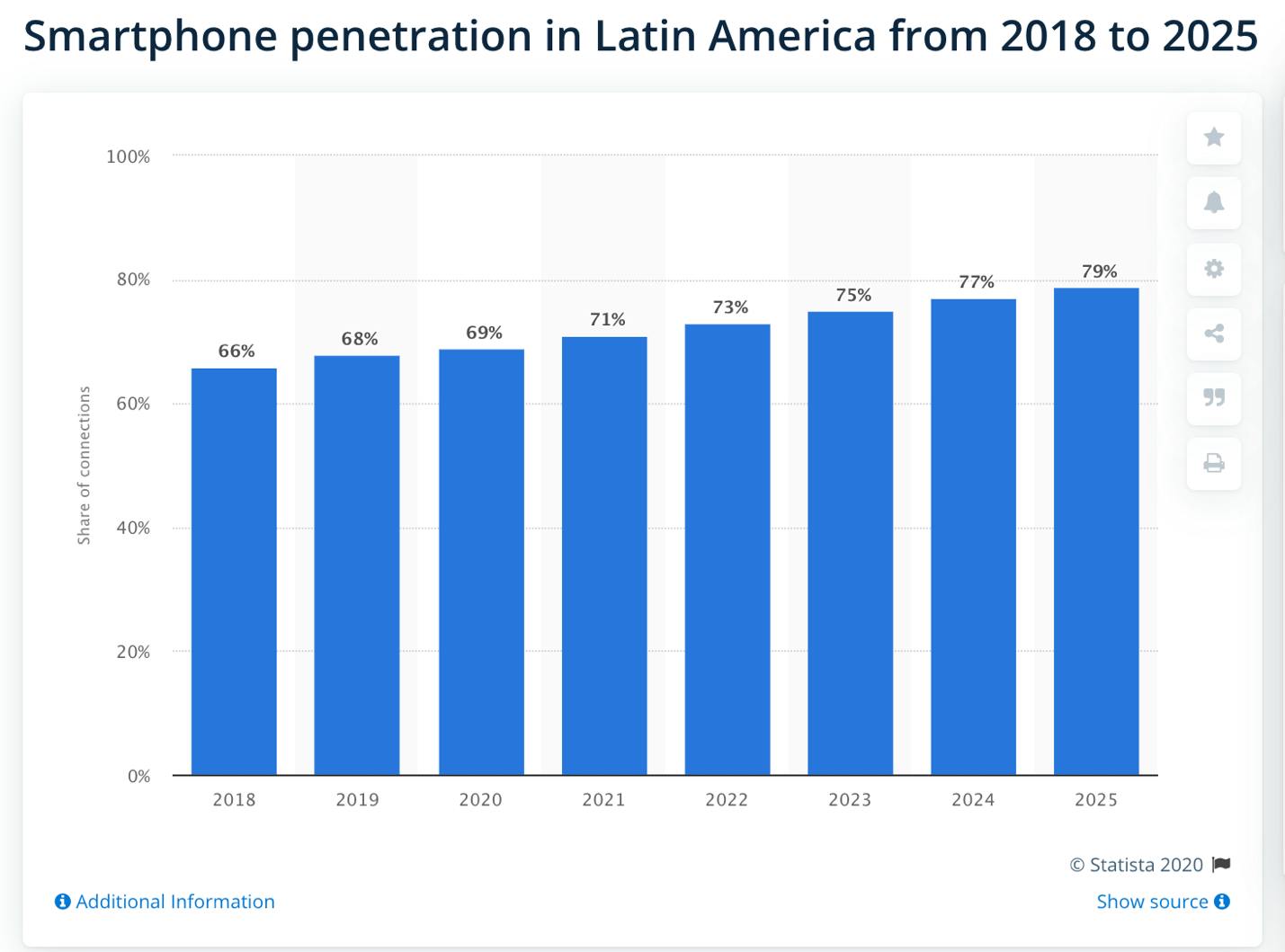 But that's not all! Beyond site speed, device usage, and blossoming consumer base, this land of ecommerce opportunity also boasts an unfortunate fraud history and unstable economy, making it a risky entry point for most merchants to attempt on their own. Let's explore.
Consumers Cautious as Fraudsters Love Latin America
The reality of ecommerce in Latin America is that people still have trust issues when it comes to online shopping. They'll absolutely blame you when fraudulent charges are processed on your site, even though your site didn't initiate the fraud. While the widely held misconception is that your credit card will be compromised if you buy online, in general, the fraud actually happens in a much broader context - at restaurants, gas stations, and even convenience stores.
With this backdrop of caution, if your checkout flow is even slightly confusing, local consumers will not trust your brand. If they don't trust you, they won't come back to your online store. It's important to not only offer localized payment options, but to also replicate the look and feel of the overall checkout process that local consumers are used to seeing.
"An IPSOS survey carried out between November and December 2019 revealed that over one third of Chilean respondents thought their online accounts (e.g. email, social media, banking) would be likely hacked into in 2020. [And] 22 percent of Argentinian respondents said the same."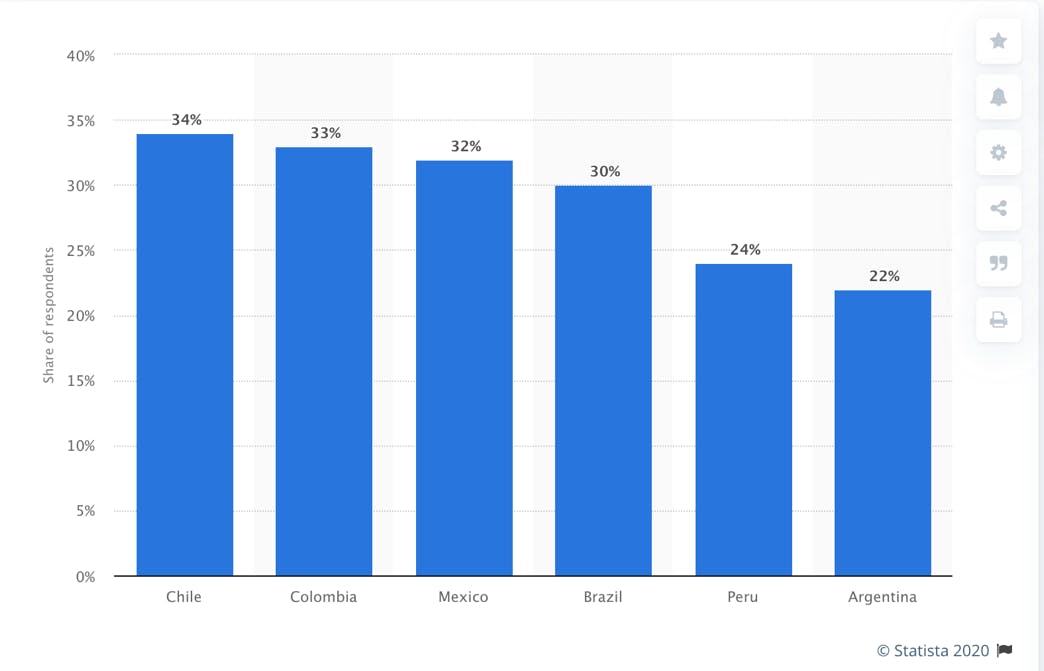 https://www.statista.com/statistics/1093091/opinion-online-security-latin-america/
They have good reason to worry, of course, as fraudsters love Latin America, with the highest fraud rates happening in Mexico and Brazil.
Global Expansion: Challenge Accepted
Latin America is a market that represents a huge opportunity for retailers. Asking the right questions, and preparing to truly know your local customer before you "go local" is key to success.
Be sure to do your homework – or connect with Reach - for expert insights on Latin America and other global markets, and then get ready to sell that beard oil with abandon!