Small Oversights That Cost Big Money: Merchants Battling New Chargeback Trends and Communications Concerns
Small Oversights That Cost Big Money: Merchants Battling New Chargeback Trends and Communications Concerns
Pablo Torres
-
June 15, 2021
It's common knowledge that the ecommerce universe has evolved and expanded over the last year, providing retailers with countless opportunities to grow their brand, while also introducing new, unique challenges and mountains to climb. As retailers work hard to acclimatize and navigate the peaks and valleys of this new ecommerce landscape, they find themselves overwhelmed with the influx of new, global customers, which means they are likely not noticing new fraud and chargeback trends until it's too late.
In this blog post, we will uncover these new trends and their unique challenges, while exploring key strategies to help brands conquer the changing ecommerce landscape.
New Ecommerce Hurdles Merchants Must Master
Since the first wave of lock-downs in 2020, shoppers turned online to satisfy their every need. The influx of new online shoppers tested even the most "on top of it all" ecommerce brands, which faced massive fulfillment issues as they responded to an increasing number of online orders. Fast forward to 12 months later and we see that most of these retailers have caught their breath, streamlining their operations (and at times, product lines) to be able to fulfill the increased volume of orders.
Even though these retailers may have their products packaged and ready to go, the many months of disruption caused serious delays in supply chains around the world. One recent report claims the pandemic disrupted the supply chains of nearly 75% of all US companies. Unreliable supply chains meant limited inventory and canceled orders, which not only restricted earning potential but angered their otherwise loyal customers.
So how can brands deal with a tidal wave of customer complaints as a result of these delays, and help reduce the number of chargeback requests? Let's explore.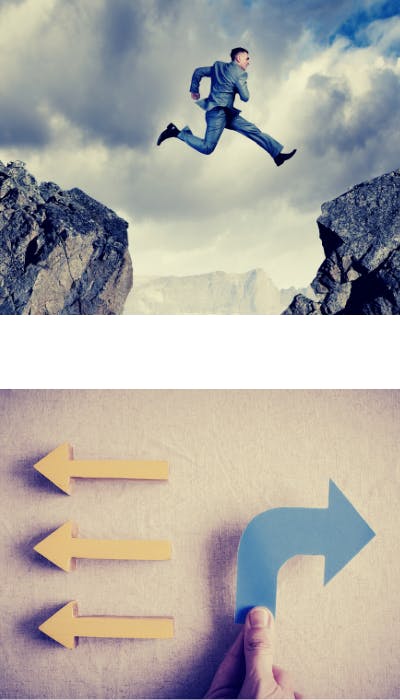 Communication, Communication, Communication
As retailers hustle to ensure their local and international online orders are processed, packaged, and shipped on time, one area where some have fallen short is arguably the most crucial: communication.
With widespread concerns about delayed or canceled orders, retail brands are quickly finding themselves experiencing backups with their customer service requests - but this is no excuse to let customers fall through the cracks.
Keeping consumers up-to-date about their order and any potential shipping and delivery delays is an absolute must, as a lack of communication is one of the triggers leading to an increased number of chargebacks.
Remember the 3 "C's of communication: clear, concise, and consistent. Merchants that communicate clearly, concisely, and regularly with their customers before, during, and after the ordering process will not only foster a positive relationship and provide a 5-star review worthy experience - but will also prevent the land-slide of consequences that come along with chargebacks. These consequences include thousands in lost revenue, revoked credit-card processing privileges, and higher chargeback fees and penalties. Fraudsters out there will capitalize on a lack of customer communication - don't let them do it.
Tighten Up Terms and Conditions
Refund fraud is nothing new, but the hyper-focus on it as a tactic is, and it's a trend that is likely to continue.
One of the strategies that Reach's fraud team has spotted is that these fraudsters are honing in on the grey areas of a retailer's Terms and Conditions, in search of new ways to manipulate their systems and take advantage of chargebacks. They then use the weak spots in the T&C's to their advantage by offering "services" to real customers - promising a customer they will get some of their money back and get to keep the products in return for 25% of the refunded money. This scam is effective, and it's spreading fast.
Here's how it works:
Some retailers opt to ship items through major global shipping channels so that both customers and their bottom-line can benefit from lower delivery costs. However, this means that they are not likely to have access to accurate, real-time tracking information and delivery updates - which is a big problem when it comes to proving that the item was delivered and signed for by the customer.
So what can retailers do to mitigate this risk?
By adding a simple caveat in their T&Cs that clearly states the different tracking capabilities and guarantees based on the type of shipping the customer selects (economy, premium, etc), retailers are seeing a drastic decrease in the number of chargeback requests received. These caveats look something like this:
Should you choose to select economy shipping, tracking and updates on your order will not be provided, and [retailer] takes no responsibility for the delivery of your order. By selecting premium shipping for $X more, [retailer] will be able to track your order and ensure you get your package delivered on time!
Adding in this caveat will clearly communicate the limitations of certain types of shipping to shoppers, as well as give merchants a way to validate delivery, and fight back against fraudulent chargebacks, which will save a lot of time, trouble, and money!
One thing retailers need to understand is that today's fraudsters are smart, and know exactly where to look for weaknesses in your business. Tightening up your T&C's will not only protect your business from bankruptcy but improve your brand image as well.
New fraudsters need new fraud-fighting efforts
The sad reality of the COVID pandemic is that in addition to disrupting life as we know it, it has put so many people out of work, forcing them to seek out new ways to make money. This, unfortunately, has resulted in a new wave of people trying their hand at ecommerce fraud.
The good news? They aren't particularly good at it.
The bad news? They don't have to be, because retailers are often too busy to notice.
While this new wave of fraudster "freshmen" haven't graduated with the same extensive network as a lot of experienced fraudsters, they are still able to throw a spanner in your business systems and strategies by experimenting with bots, scripts, and the "dark web." Because these scam artists are not in organized groups with clear, trackable strategies, retailers and their fraud monitoring systems aren't always able to detect a pattern, and end up ignoring small inconsistencies that compound over time..
This doesn't mean it's overly difficult to track down these less advanced fraudsters - because it's not. By simply revising certain rule sets, retailers will be able to intercept amateur fraudulent activity before it can do any major damage.
For example, a focus on device location vs shipping and billing would capture a good amount of these fraudulent transactions, but when was the last time that you looked at that ruleset? Have you added any variations or scores? Are there any new data points you can leverage? Are you noticing a decrease in conversions? If so, you're likely being targeted by these amateur scammers. One transaction won't give you much information, but data on trends will reveal what you need to know to act smart and fast.
The trends detailed here are really just the tip of the iceberg. The reality is that new types of fraudulent activity pop up every week. Most retailer fraud-fighting efforts are limited, falling short of capturing everything they should. That's why we're here to help.
Reach out and talk to our fraud experts who can give you the tools you need to protect your brand, and succeed in new markets.